Your Montana Adventures Begin Here
One of our favorite Montana nicknames is "The Last Best Place." That's a bold statement, and here at Kimpton Armory Hotel, we would apply that moniker to Bozeman with equal enthusiasm. Like the snowflakes that cover our mountain peaks, Bozeman activities are wildly diverse and one of a kind. Take a rejuvenating soak in natural mineral hot springs or crash through white waters on a rafting trip. Play a leisurely round of golf or go barreling down a trail on a mountain bike. We're excited for you as you stand the frontier of your best vacation ever.
Lara & Rob
Colorado natives Lara and Rob are no strangers to the Mountain West, so when it came time to choose where to get married, Bozeman, where Lara's parents live, was a natural choice. Another natural choice? Hosting their dream wedding at Kimpton Armory Hotel Bozeman.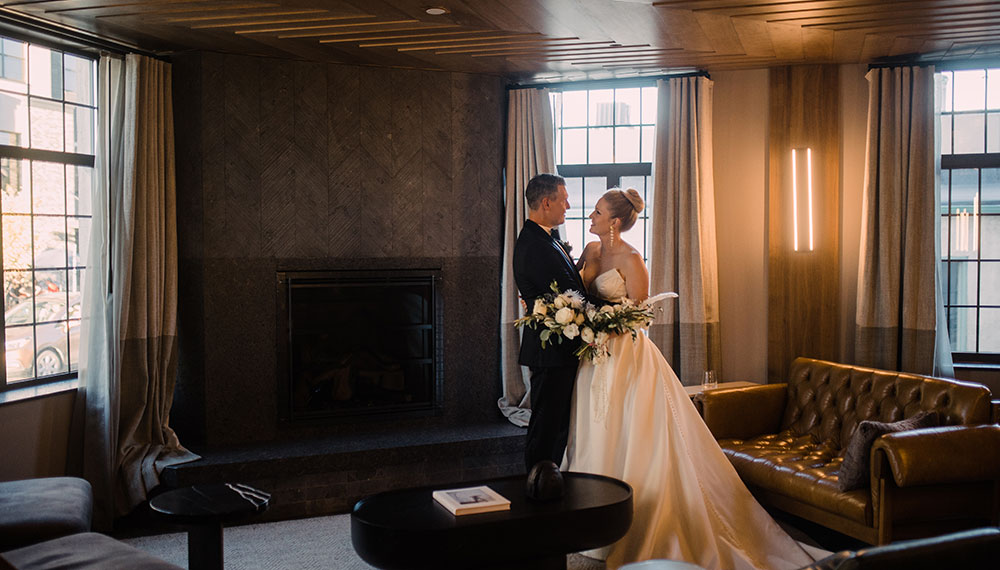 Vibrant Downtown Bozeman
Close to dining, culture and adventure.